Home
Rivet: The Journal of Writing That Risks
Since 2014, Rivet Journal has published 94 authors from 32 states and 7 countries. From first-timers to award-winners, Rivet brings together some of the most exciting writers working today. In each issue, you'll find fiction, poetry, and nonfiction that revels in the unexpected and rewards with imagination and insight.
Available now! Feast Your Mind on Rivet Issue 9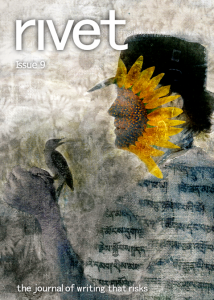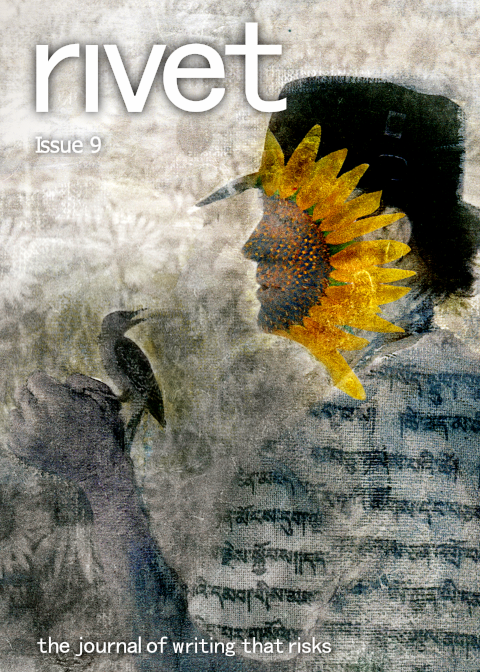 I shall draw one last bird for you
— Mr. Lessing
Issue 9 of Rivet Journal offers an absolute feast of literary styles, from flash nonfiction to our first novella. Among the delights in store for you:
In "Mr. Lessing" by Nick Roth, divine madness clashes with greed in pre-Gold Rush California; Larry Handy teaches us "What to Do When Grandma Has Dementia" in this powerful work of memoir; and Mindela Ruby's "Africa Safari Journal (in Haiku) (with Footnotes)" draws our eye to what is visible but not seen. You'll also find poetry by Tricia Knoll, Liz N. Clift, John Michael Mouskos, and Alison Moncrieff, nonfiction by Jessamyn Smyth and Mark Davenport (a.k.a. Alex George), and flash fiction by Vincent Barry.