Home
Rivet: The Journal of Writing That Risks
Since 2014, Rivet Journal has published more than 100 authors from dozens of U.S. states and nine countries. From first-timers to award-winners, Rivet brings together some of the most exciting writers working today. In each issue, you'll find fiction, poetry, and nonfiction that revels in the unexpected and rewards with imagination and insight.
Available now: Rivet Issue 12!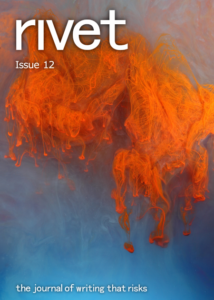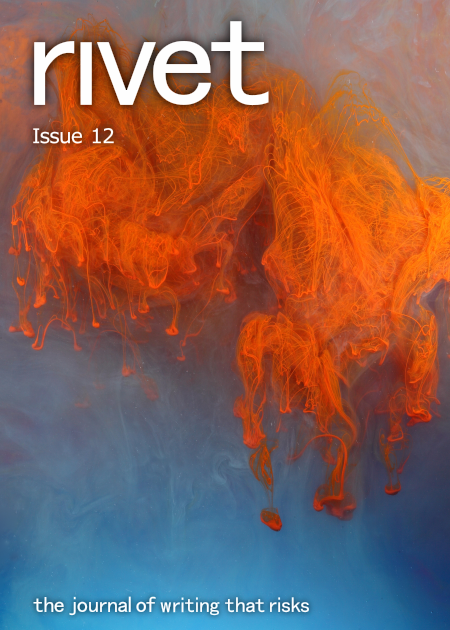 Because she would play with fire
as she would play with her pigtails.
—Barbara Westwood Diehl
Issue 12 is a building with many rooms, long, looping hallways, and doors that never seem to open on the same place twice. This is an issue of shifting landscapes and strange constructions, houses you can't quite settle into, and strange bedfellows in unfamiliar beds.
With fiction from Will Waller, Allie Gove, David Ward, and JC Reilly; poetry from Kristin Camitta Zimet, Barbara Westwood Diehl, and Heather Derr-Smith; and nonfiction from Katharine Coldiron, Ean Bevel, and Jane Hammons.
Open the door and come inside.